Prunus persica 'Bonanza' Dwarf Bonanza Peach Small-sized tree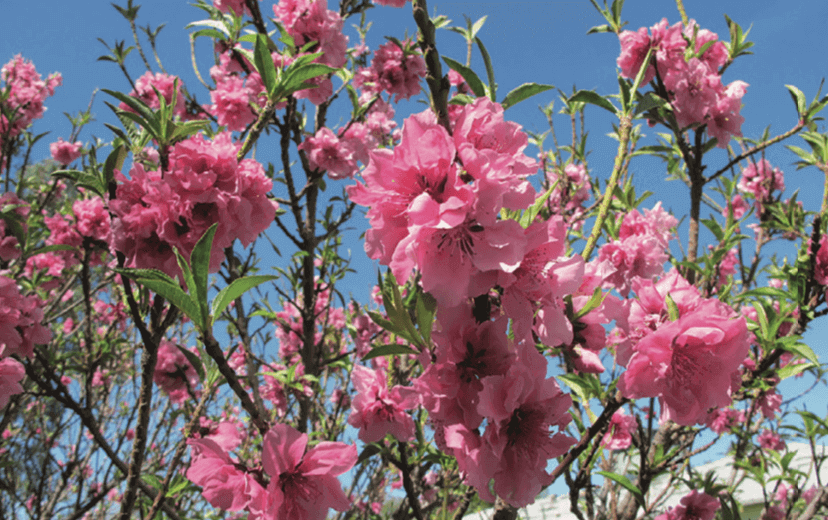 The dwarf peach is a deciduous tree that is adaptable to small, residential gardens, growing seven feet tall with a three- to four-foot spread. It offers a mounded form with multiple trunks and showy, pinkish white blossoms in early spring followed by sweet, edible fruit. About three or four years after planting, the tree produces fruit. The peaches have orangey red skin and a sweet yellow flesh. The tree takes another eight years before it reaches peak fruit productivity. Bonanza peach needs full sun, well-draining, acidic soils, and regular irrigation.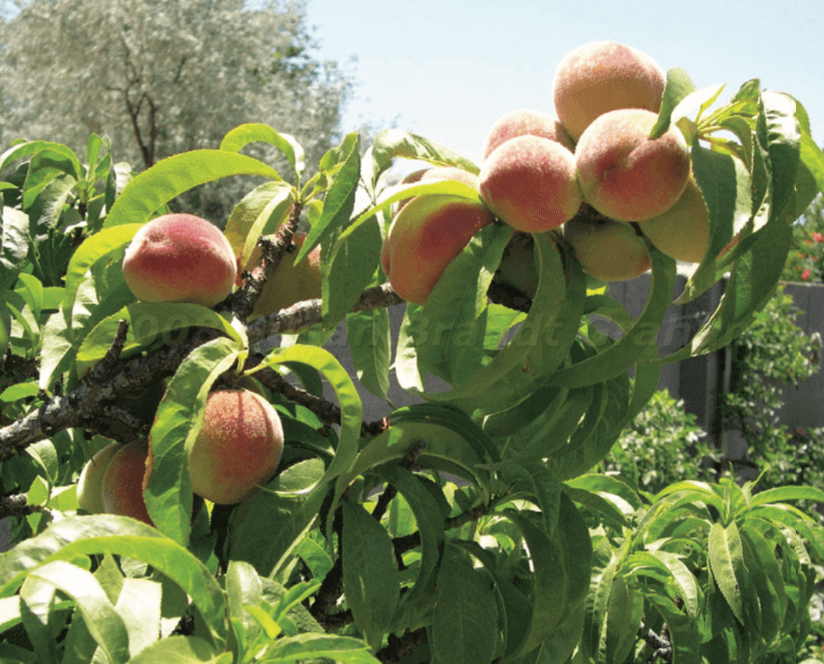 This plant also prefers lots of heat and some humidity and is hardy to fifteen degrees Fahrenheit. To boost fruit and flower production, apply ammonium phosphate fertilizer in early spring. The tree also benefits from corrective pruning for fruit production to maintain its size and encourage new growth. Cover trees with a bird netting to protect newly emerging fruit from birds. It is easy to grow and care for because of its dwarf size.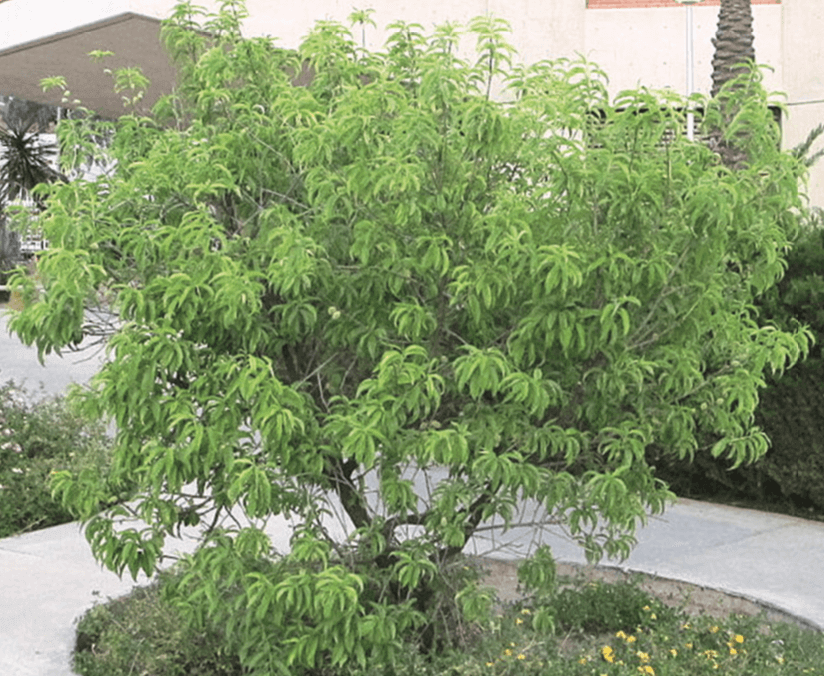 Plant it on the south or west side of your property directly in the landscape or in a container or whiskey barrel for a whimsical look. Use it as a single specimen planting in oriental gardens or with low-grow- ing shrubbery and perennial winter color plants. Check local nurseries for the best varieties avail- able. The plant originated in East Asia and China.