It's Plant of the Month Time for April!
It's finally spring here in Tucson, so why not have three plants of the month for April? This month, we're featuring plants that sport colorful blooms and also grow wonderfully in our southern Arizona climate:  Chrysactinia mexicana, Bignonia capreolata, and Callistemon citrinus. Read on to find out more about these plants: who knows, they might prove to be the missing piece that completes your Tucson landscaping!
The Chrysactinia mexicana: Aromatic and Attractive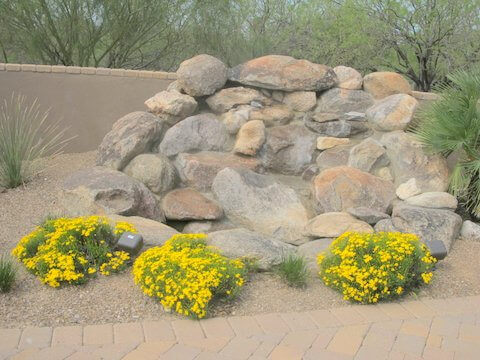 The Chrysactinia mexicana, or Damianita, is a drought-tolerant, aromatic, evergreen shrub whose origins lay in the Mexican states of Coahuila, Chihuahua, Nuevo Leon, and Tamaulipas as well as the American states of New Mexico and Texas. However, it grows really well in Tucson because of its extreme drought and heat tolerance. It produces bunches of bright, butterfly-attracting yellow flowers, making it a great choice if you're looking for a versatile border shrub. It can also be used for erosion control on steep slopes, and as a groundcover for hillsides and hot, exposed areas like medians and roadsides, making this a plant that can satisfy nearly anyone's landscape design needs.
The Bignonia capreolata: A Showy Climber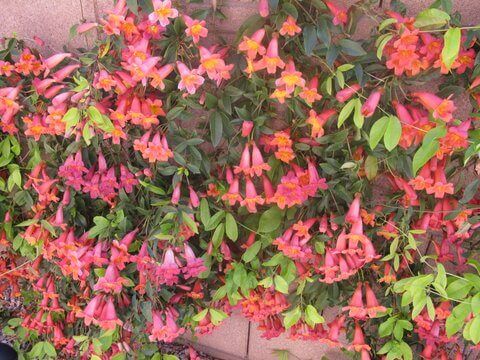 This vine is commonly referred to as the Crossvine, and is native to the Southeastern United States from Maryland to Florida, west to Missouri, and even into Texas. This vine is beloved for its magnificent, red-orange, trumpet-shaped blooms that attract hummingbirds in the spring and summer. Although it is beautiful in spring and summer, it is not as attractive during winter, so be sure to use it as a warm-season color plant. This plant can be used to cover fences, trellises, archways, south- or west-facing walls or structures, and is fast-growing and drought-tolerant once it is established.
The Callistemon citrinus: Little John, Big Color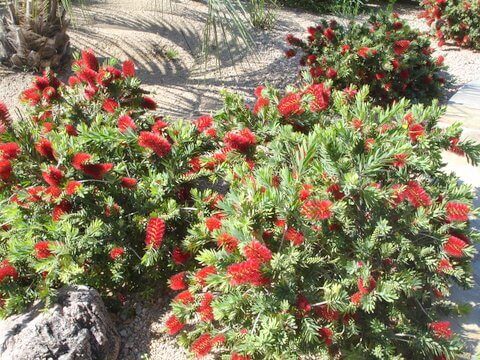 This plant is sometimes referred to as the "Little John" or Dwarf Bottlebrush, and although it is short in stature it is big in color. During the spring, the plant produces beautiful, crimson red, feathery stamens that resemble a bottlebrush. This plant is native to Australia but does very well in southern Arizona due to its success in low-water landscapes. It is drought-resistant when established, but prefers regular irrigation and will show signs of water stress in hot weather, so if you have a partially-shady location to plant it in, be sure to utilize it if you think you may forget to water it here and there. Plant it in well-draining, rich soils and be sure to use ammonium phosphate fertilizer in early spring to promote growth.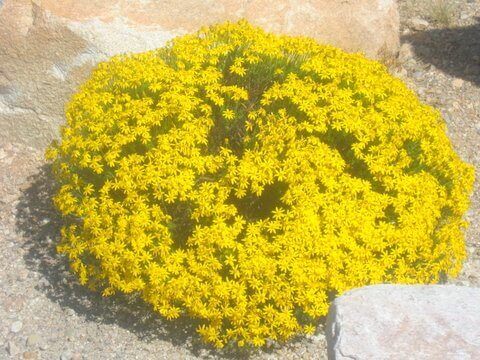 Interested in incorporating any of our plants of the month into your Tucson landscape design? Give Horticulture Unlimited a call at 520-321-4678 or contact us on the web to speak with a landscaping expert today. We've been making Tucson's lawns and landscapes beautiful since 1979, so don't hesitate to give us a call today!