Horticulture Unlimited's Gardening Tip of the Month: Learn How to Build a Container Garden!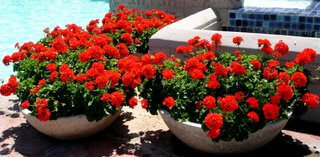 Making a container garden is a fun backyard project that can really elevate your landscape design to the next level. Container gardens are an excellent way to have a small-scale garden space without having to do a lot of work. In addition, the containers themselves can add a burst of eclectic color or texture in an otherwise straightforward backyard space. Here's how to make your very own container garden!
Consider Your Materials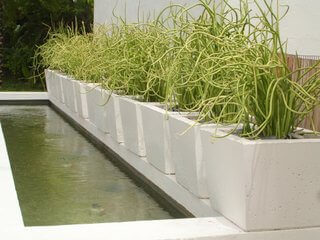 Containers used for gardens come in a variety of elements and offer interesting ways to grow and display plants. Planter boxes, wooden barrels, metal containers, antiques, and eclectic elements all make good choices for containers. However, plastic containers and clay pots are not the best choice for a container due to their habit of drying out quickly and being physically fragile and short-lasting. When using containers, it is better to buy the largest pot you can purchase rather than using a few, smaller pots in groupings. Larger pots make a statement, while smaller groupings of pots may get lost in the landscape. However, unless the container is extremely decorative it looks nice to group pots together.
Soil, Shade, and Plant Selection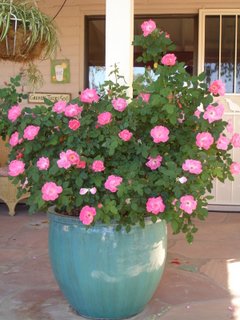 Soil, water, sunlight, or shade, plant selection and placement all play important parts when it comes to creating a container garden. Containers can be installed in full sun or shade, and the plant, container, and location choices are as far-reaching as your imagination!
All container gardens should be made with good potting soil that holds ample moisture but also drains well. Container soil should be porous for root growth. Native, existing soil from the landscape should not be used, because it is usually too heavy for potted plants. Packaged soils available at garden centers are an excellent choice. Plants that grow in pots need little maintenance, but they shouldn't be neglected altogether. Drip irrigation systems can be set up for automatic watering to your container plants. Pots installed in shady or low light areas might be better off if they are hand watered. Hand watering may avoid staining flagstone, concrete or brick patios from the high salt content of our water.
If you are looking forward to taking your Tucson landscape design to the next level, give Horticulture Unlimited  a call at 520-321-4678 or contact us on the web. We've been in business since 1979 and are experts on creating beautiful landscapes that will fit your personality perfectly!