Gardening Tip of the Month: Use Annuals and Perennials to add Seasonal Color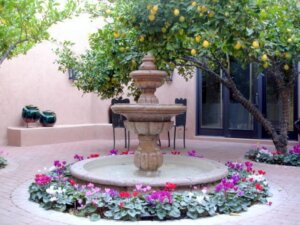 Color is a must for every type of landscape design. Here in Southern Arizona, we have many more choices for color than people may originally realize. This month's gardening tip will teach you how to use annuals and perennials to add color to your landscape during the autumn months.
The Difference Between Annuals and Perennials
Annuals and perennials differ in one primary way: annuals complete their life cycle in one year or less, while perennials can live for several seasons, especially in warmer climates like ours here in Southern Arizona. One other important difference is that annuals can be packed in tight groups, while perennials require a bit of space between each plant.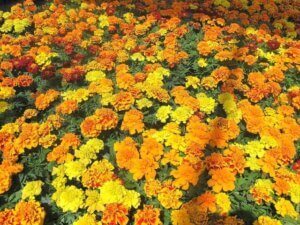 Annuals
Like-colored annuals used en masse in small flower beds can bring a dramatic effect to your garden or landscape. One perk to using annuals is that they are very easy for the beginning gardener to grow, and since they only last for one season, it will give them the chance to experiment more freely with color, placement, and combinations. Annuals are typically planted from October or March, but they need to be established before any seriously cold weather hits. For this reason, it's important to plant them as soon as possible.
Perennials
Perennials typically produce many flowers and seeds, and although their above-ground vegetation may die off, their roots will remain alive and active until the next growing season. The blooms flower for weeks at a time, but even when the flowers die, the foliage of the perennial plant can prove to be very attractive on its own. Perennials look best when planted in large bunches against a backdrop or when used as a border, and can be combined with annuals for added color and effect.
Horticulture Unlimited has been one of the most trusted names in Tucson landscape design since 1979. We specialize in landscape design, landscape maintenance, erosion control, weed control, tree services, irrigation systems and troubleshooting, and more. If you want to know more about how you can use annuals and perennials in your landscape design, give us a call at (520) 321-4678 or contact us on the web to find out more about how we can beautify your home or business.